"I had the pleasure of coaching Jose professionally and in the national team program in El Salvador and I can say without hesitation that he is one of the best shooters that I have ever coached in my 23 years in basketball. He has obviously put a lot of time, sweat and hard work into perfecting and mastering his lethal shot. Smooth and effortless are two great adjectives to describe his shot and overall scoring ability as a shooting guard."
- Alan Walls, Former El Salvador Senior National Team Head Coach
"Jose is a shooting guard with a very good shot of medium and long distance, with very good defense and passings skills. He goes strong to the hoop and is a very good teammate and always willing and hard working on and off the court - always respectful of the rules." (translated from Spanish)
- Manuel Cabrera Callejas, Former Isidro Metapan Basketball Club Head Coach (Liga Mayor de Baloncesto, El Salvador)
"Jose was a welcomed addition to the Vancouver Balloholics in the American Basketball Association. Jose was an excellent combo guard and three-point specialist averaging 12ppg and shooting 40% from three. He's a consummate professional and quality character individual that I'm certain would enhance any roster."
- Wayne Best, Vancouver Balloholics General Manager (American Basketball Association)
"Jose was a great addition to our coaching staff. He was reliable and was able to lead drills when necessary. He would often stay after work and work on his own game. Given his knowledge and love for the game it's easy to see why he has been so successful as a basketball player and has had many coaching opportunities globally."
- Blake Poritz, Real Basketball League Commissioner (Youth Basketball Academy)
"I was impressed with Jose both as a person and as a journalist. Jose's knowledge of sports, especially basketball, was first-rate and his writing ability and his thoughtfulness as a journalist were top-notch. He was very good at coming up with interesting and relevant story ideas and then writing solid stories based on his pitches. His features and profiles were all of high quality. He handled many challenging situations well and always filed on deadline. And he very much fit the defition of a modern-day multimedia journalist, at ease in both print and on the web."
- David Ramsay, Former Sports Editor for Chronicle Herald (Halifax, N.S.)
"I've worked with a lot of young sports journalists during my career, and Jose was one of the best. His first assignment was to cover the Pan Am Games in Toronto, while still a student. For those who haven't covered a multi-sport event, I will say only this: it's not easy. I was immediately impressed not only by his confidence and his work ethic, but in his approach to every story. He was never satisfied with the obvious. He looked for unique angles, striving to make his story different than any other. He automatically thinks about context, about the bigger picture, and he's never afraid to voice an opinion. Just as importantly, he files clean, easy-to-edit copy — and hit his deadlines. A few months later, I worked with him again out of our Vancouver office, where he not only lived up to my previous expectations but exceeded them with his desire to tell stories on all platforms. I wouldn't hesitate to hire him again."
- Bev Wake, Former Senior Executive Producer of Sports for Postmedia Network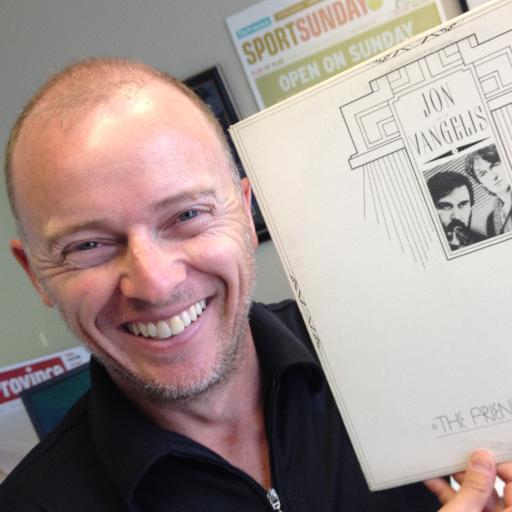 "A lot of young sports journalists want nothing more than to stand in scrums, sticking the mic in with 20 other reporters. Not Jose. He thinks outside the box, suggesting story ideas and formats that are original and refreshing. And critical in modern journalism."
- Jonathan McDonald, Former Sports Editor, The Province (Vancouver, B.C.)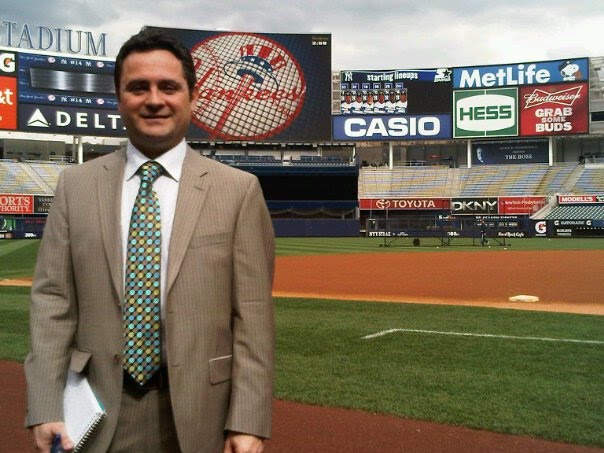 "Jose is a wonderful story teller who takes pride in his work, is professional and passionate. His ability to craft his pieces with top notch production and strong story telling set him apart from others."
- Tony Ambrogio, Reporter, Freelancer at TSN
"Jose delivers under pressure in the newsroom the same way he delivers on the court with a hand in his face. During Jose's time at The Vancouver Sun and The Province he showed a desire to contribute to all of the properties' platforms. As an on-camera talent, Jose exhibited comfort and grace when delivering news or giving his opinion on a broad range of topics. His desire to learn and develop new skills didn't stop when the red light went off. Jose worked hard when doing grunt work in preparation for shooting video up to publishing the final edit. After working shoulder-to-shoulder with Jose I would wholeheartedly recommend him in a multitude of roles to any organization."
- Dharm Makwana, Digital Editor of The Vancouver Sun and The Province (Vancouver, B.C.)
"Jose is a crack reporter: writes good tight and well-structured stories. Dedicated to the craft, strong vocal presentation, really does carry the ball."
- Tim Haffey, Sports Anchor at TSN1050 Radio
"In my life I have come across few people who are as well rounded as Jose. His pursuit of excellence in every endeavour in which he seeks is remarkable. But what truly makes Jose so special is his tireless work ethic and passion which comes through in everything he does."
- Brodan Thiel, Founder of Dynamite Basketball
"I've had the fortunate ability to watch Jose grow as a basketball player and, more importantly, a person. The passion Jose demonstrated on the basketball court has also been applied to his professional life. As a player, Jose beat the odds by having a successful university playing career when opportunities were scarce. His services as a video editor, writer and advisor allows Jose to use his playing and life experiences as an outlet to help others in all locations."
- Aaron Tomlin, 12-year Waterloo Wildhawks Head Coach, Professional Actor
"I had a chance to play with Jose Colorado in El Salvador. He's a tremendous basketball player and even better person off the court. Throughout the short time knowing him, I learned a lot and also saw his worth ethic to succeed everyday. I knew Jose was a god-willing person when he took time to create me a highlight tape, knowing we were in mid-season and he could've been doing more important things of his own. Not to mention without that tape, I wouldn't have the job I have today and have been able to continue my career. I appreciate Jose as a teammate, friend and wish him nothing but the best in the future."
- Enoch Hood, Two-year international professional basketball player, former NCAA Division 1 athlete